Flagstaff
Flagstaff Station was the last to open of the underground City Loop stations, opening in 1985. Like each of the underground stations it contains 4 platforms accessed from escalators with one island platform located beneath the other.
Similar to Parliament station, platforms on the same level are enclosed, with few openings provided for cross platform transfers. The station contains a lift and a set of escalators at each end providing access to a central concourse located above the platforms. A "wood panel" theme exists throughout the platforms and concourse. A stationmaster's office overlooks the central concourse.
There are two points of access to the station from street level nearby the Latrobe Street/William Street intersection on either side of Latrobe Street. A building is located above one access, while the other access brings passengers into the Flagstaff Gardens.
One thing that is peculiar to Flagstaff Station from the other underground stations is that it is not open on weekends. This is presumably due to the station being located within the business precinct of the Melbourne CBD and their being minimal activity outside of business hours. In fact, it was not until the mid 1990s that the other underground loop stations began opening on Sundays.
---
Photos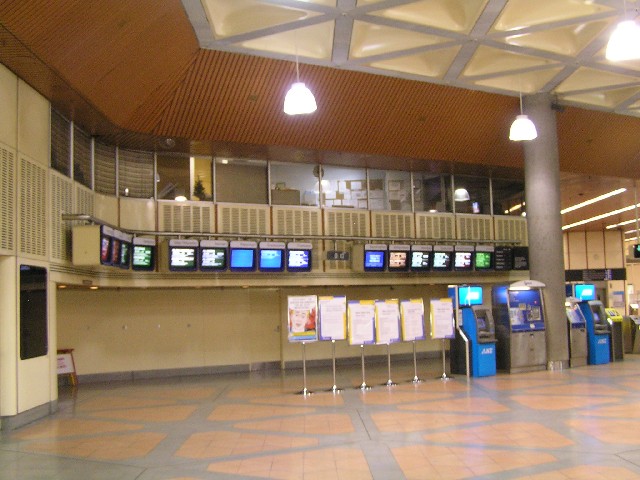 Television monitors in main concourse area advising of train departure times
---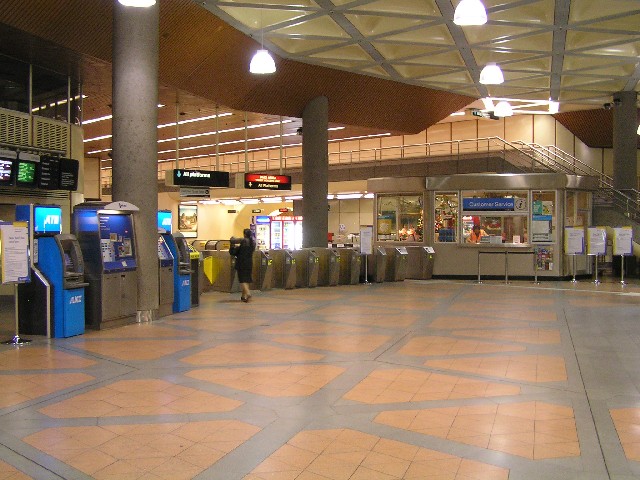 Main ticket barriers and ticketing booth
---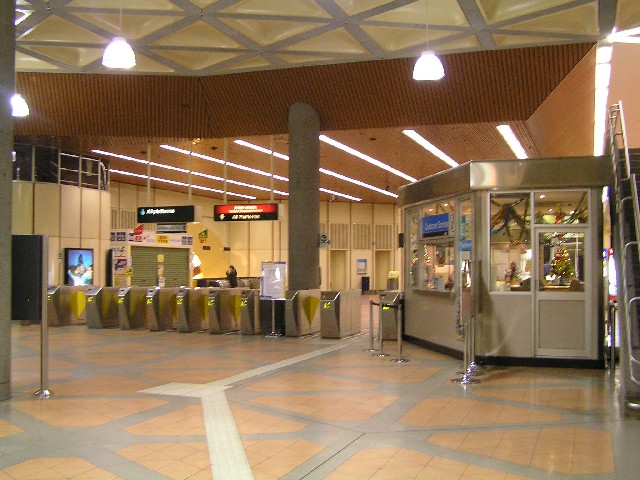 Main ticket barriers and ticketing booth
---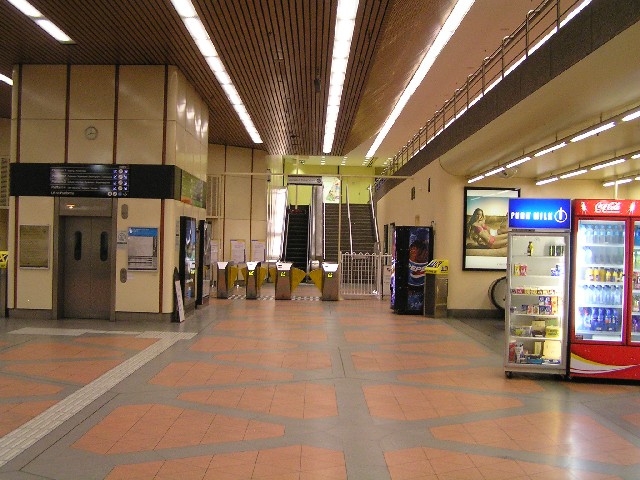 Rear ticket barriers providing secondary access to Flagstaff Gardens
---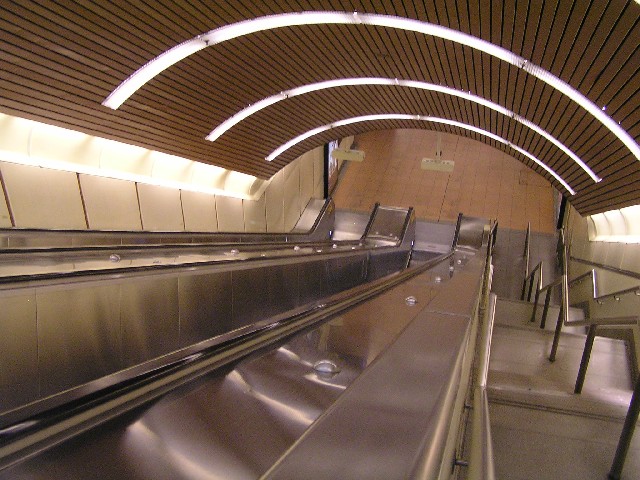 Escalators down to platforms
---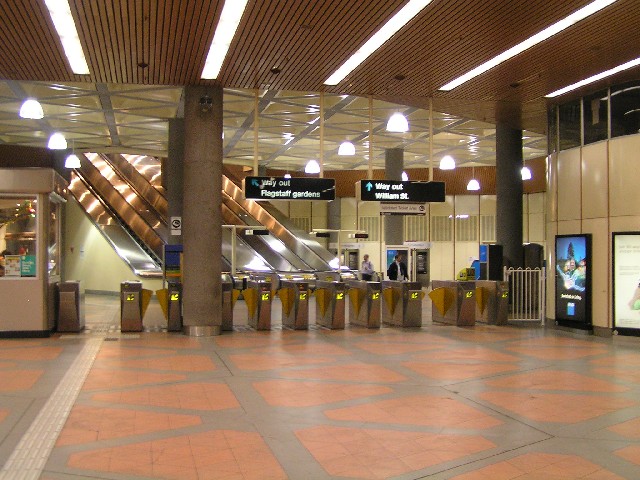 Main ticket barriers and escalators up to street level
---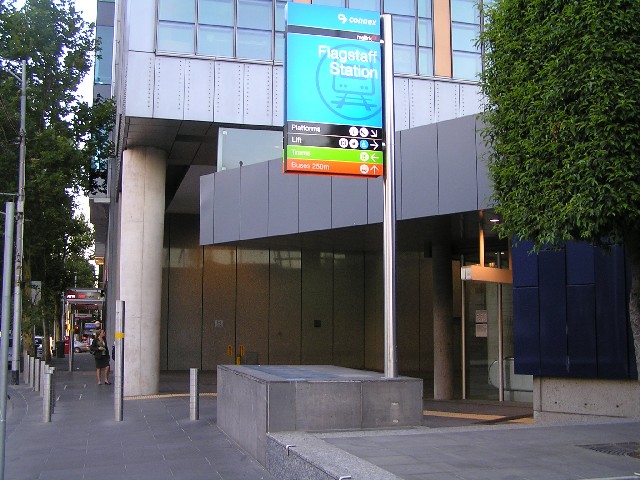 Main Station entrance looking south
---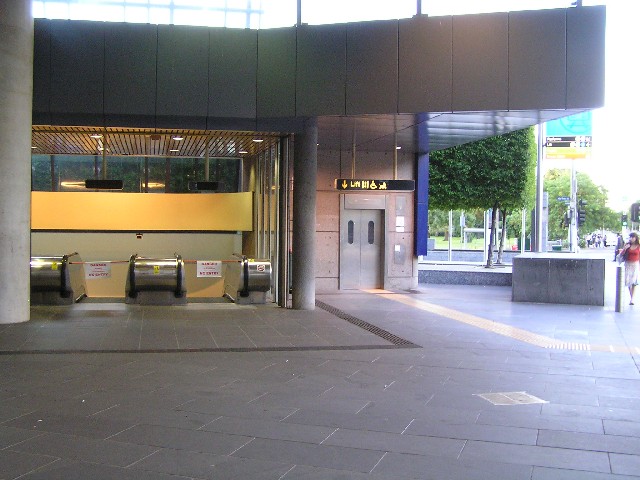 Main Station entrance looking north
---
Next Station
UP (City Loop Line) UP (Echuca Line) DOWN (City Loop Line)