Wodonga
Wodonga Station is the last station on the Victorian side of the NSW border on the line to Sydney. It once served as the break of guage for the train travel between Melbourne and Sydney however this was no longer necessary following the construction of the SG to Melbourne in 1963.
The station retains and an extensive freight area on for the BG tracks and even a turntable although the station itself is quite modern with an indoor waiting area. A further goods area is located on the DOWN side of the station with both BG and SG tracks. This area is referred to as the coal sidings.
The former Cudgewa Line branched off at Wodonga with a triangle created by a track leading from the Melbourne end and a further track leading from the Sydney end. The curve leading from Melbourne has now been removed although the track from Sydney is still retained as SG track.
The whole setup at Wodonga is soon to be changed with the existing infrastructure located close to the town centre to be removed and a new station and new track to be constrcuted on the outskirts of the town near the freeway in 2004.
---
Photos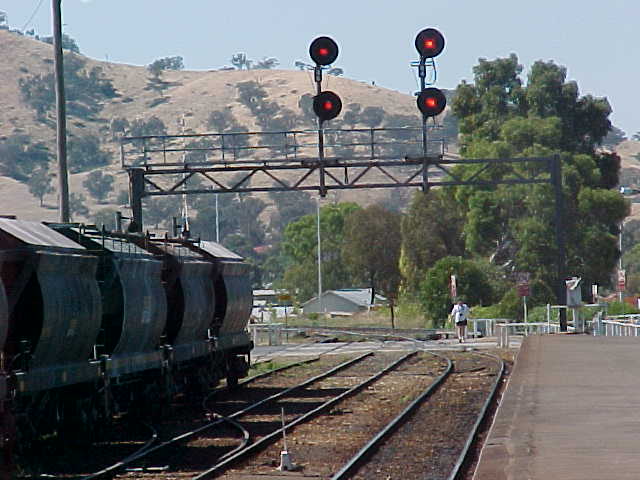 Signalling at DOWN end of station
---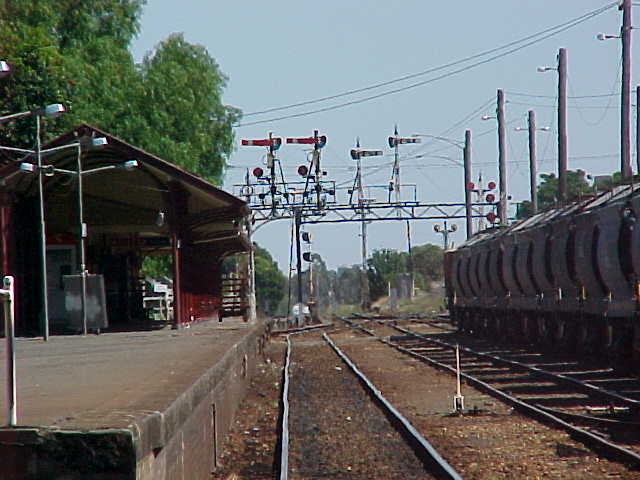 Wodonga Station looking UP
---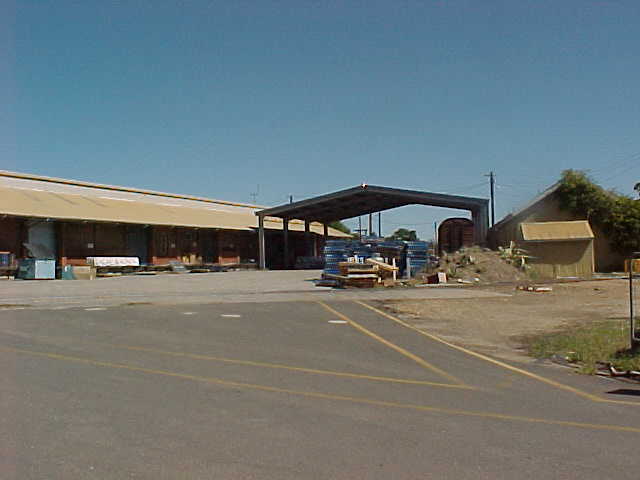 Rear of freight area located opposite the station
---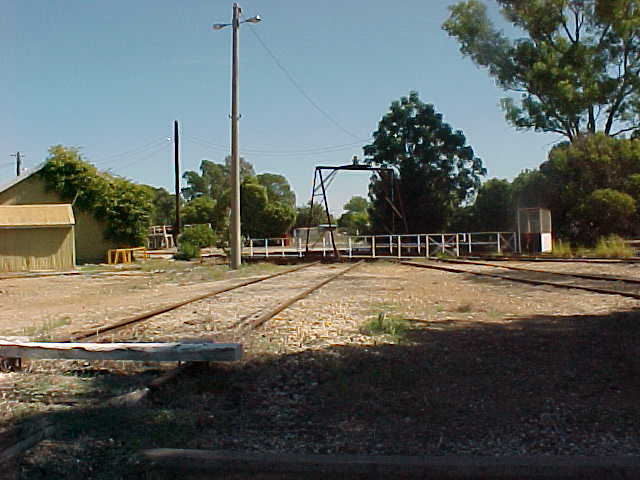 Wodonga turntable located to the rear of the freight area
---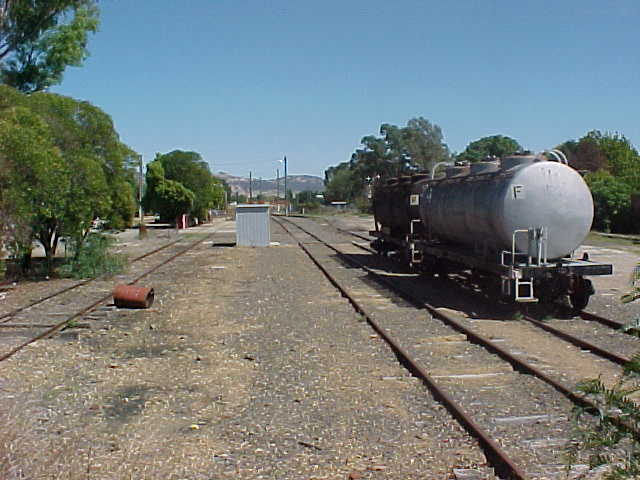 Wodonga yard looking UP
---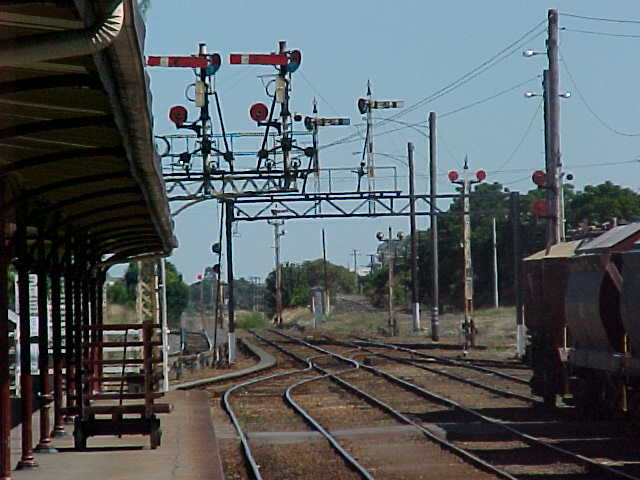 Signalling at UP end of station
---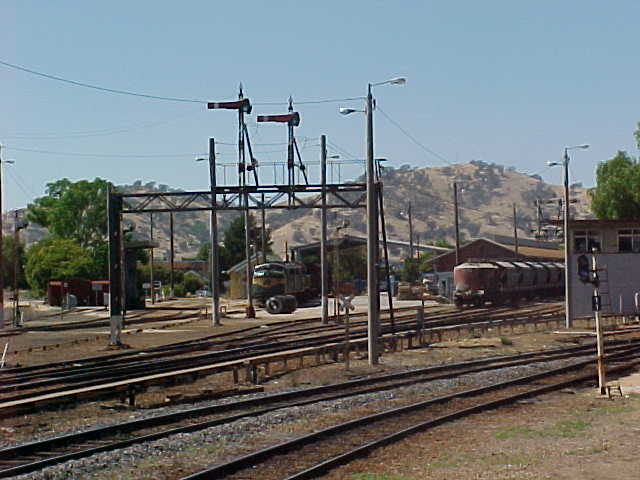 Looking DOWN towards station
---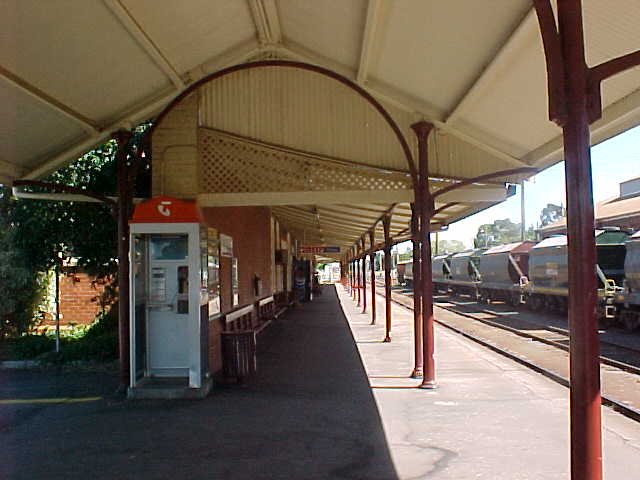 Wodonga platform looking UP
---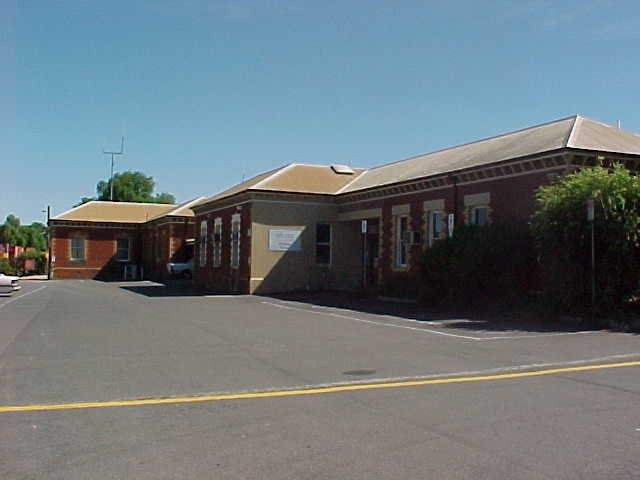 Station carpark and front entrance to station building
---

Passenger waiting area inside of station building
---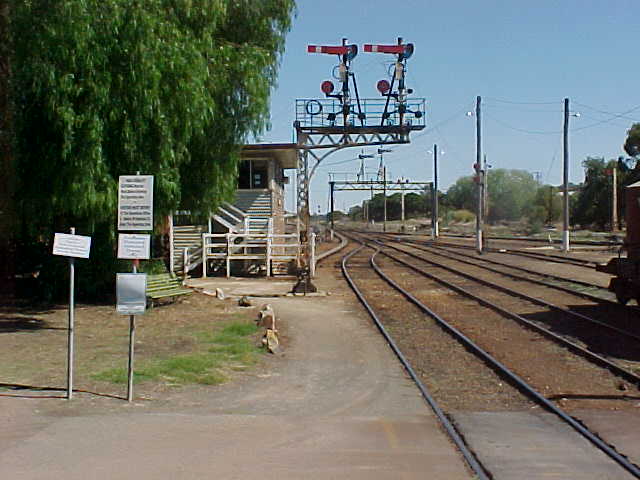 UP end of station
---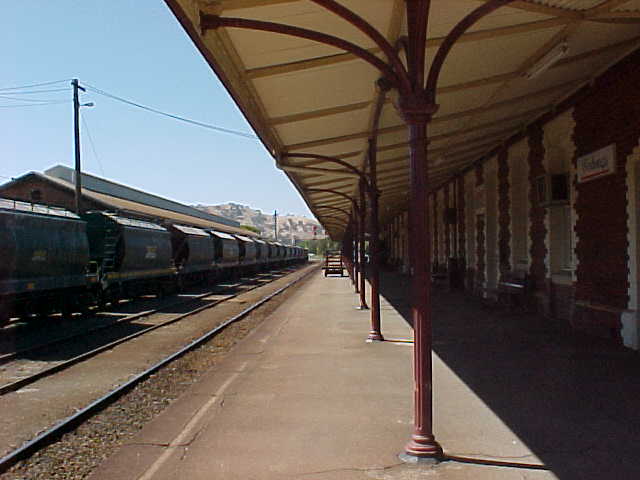 Wodonga platform looking DOWN
---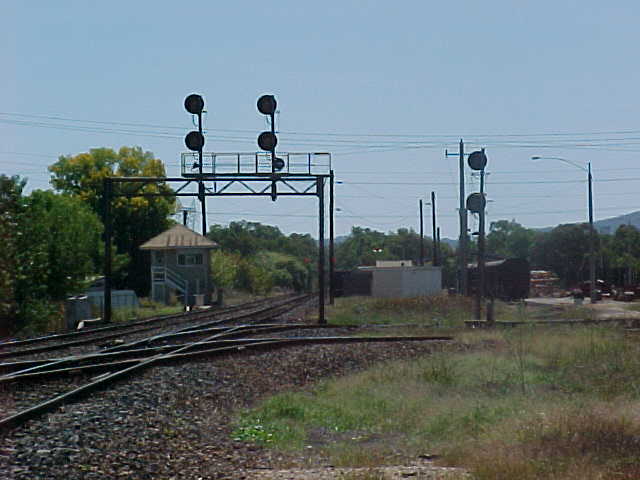 Wodonga coal sidings looking DOWN close up
---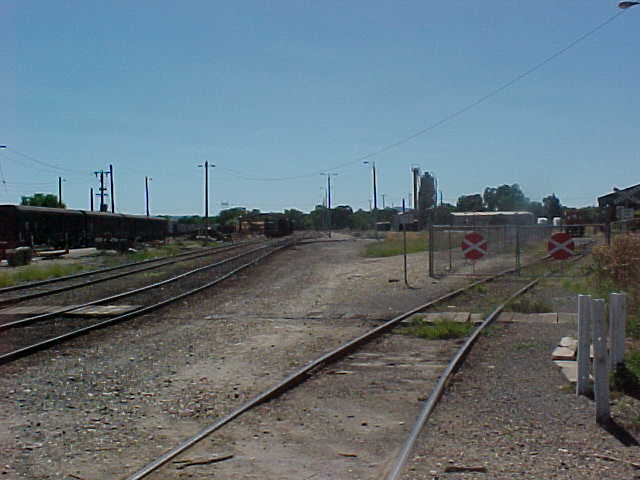 Wodonga coal sidings looking DOWN
---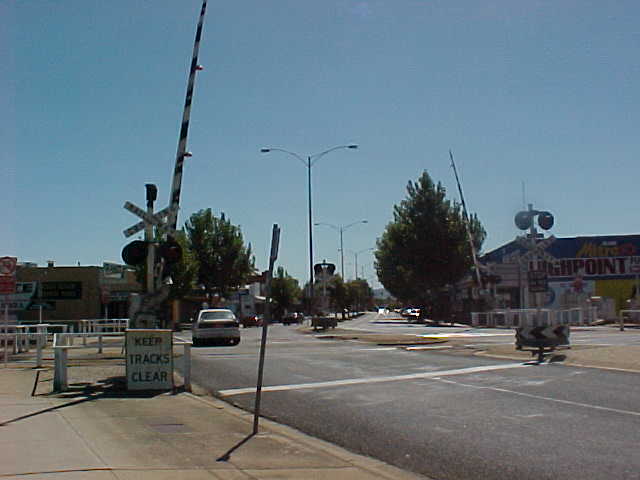 Main highway crossing in centre of town
---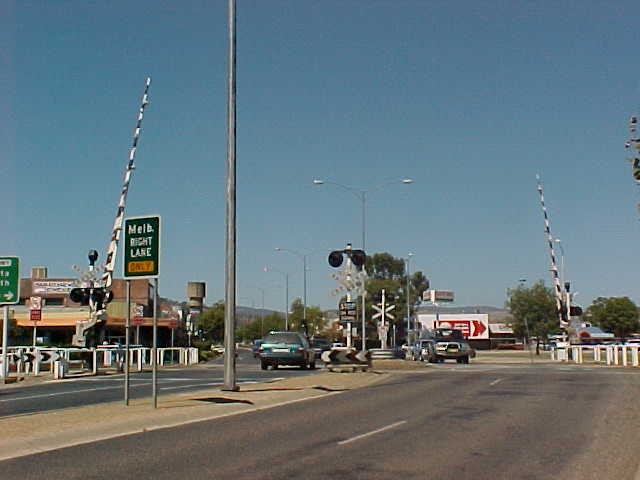 Main highway crossing in centre of town
---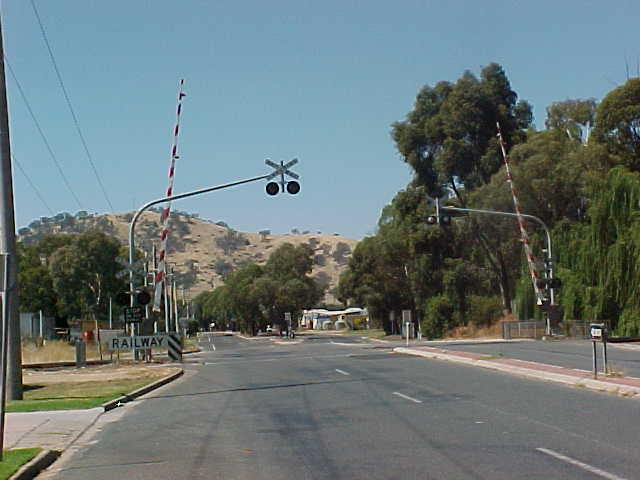 Murray Valley Highway crossing
---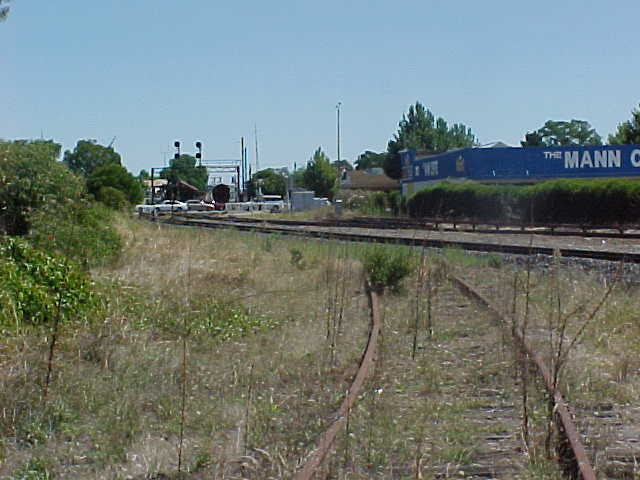 Murray Valley Highway crossing looking UP with track to Bandianna to left
---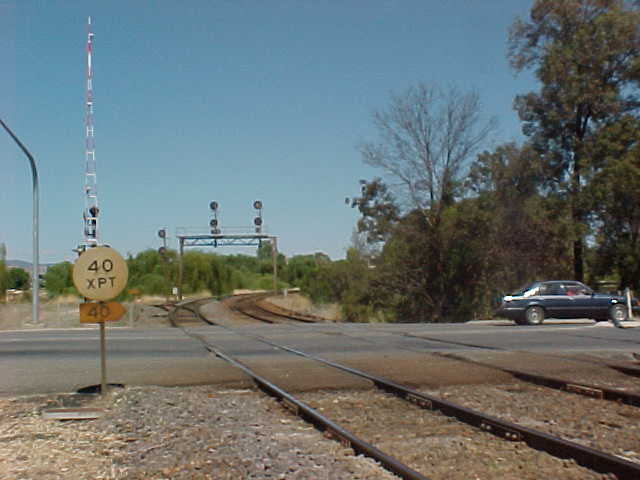 Former junction of Bandianna Line leading towards Wodonga looking UP
---
Next Station